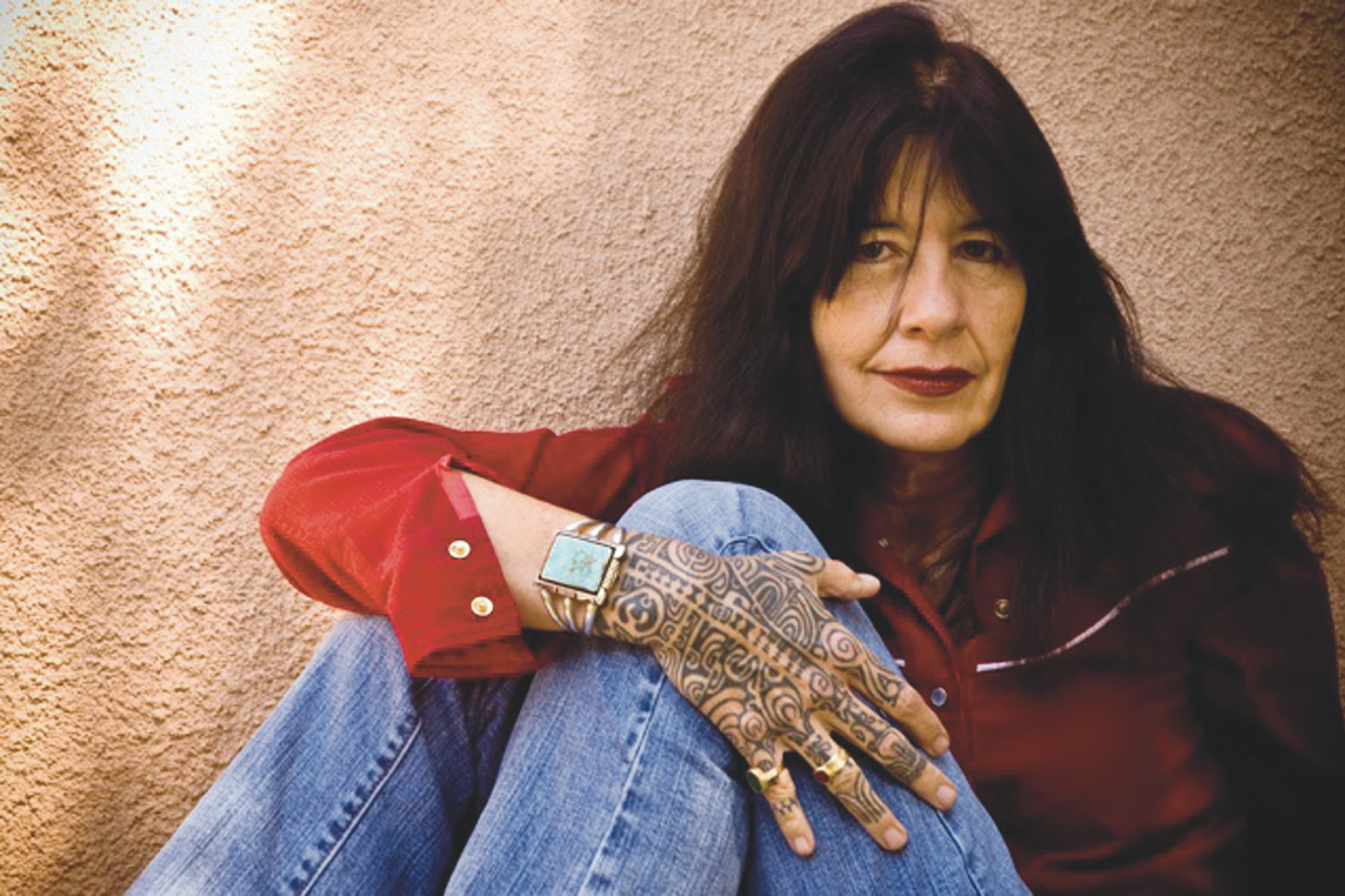 In June, 2019, a side door in the House of Change opened a crack. Joy Harjo, a member of the Mvskoke (Muscogee Creek) Nation, was named the 23rd poet laureate of the United States. She is the first indigenous poet and the seventh woman to hold that post. Chosen by the Library of Congress, the poet laureate's role is to raise consciousness and enhance appreciation for poetry. In her first and second terms, Joy Harjo has chosen to represent not only marginalized female and Mvskoke voices, but to make space for a wide range of indigenous writers—through the production of an anthology, When the Light of the World was Subdued, Our Songs Came Through (2020), which she describes as "a doorway," and her special project, Living Nations, Living Words, a digital story map introducing the country to Native poets, past and present.
I've been celebrating the good news by revisiting her work. I first immersed myself in Harjo's poetry in college, where I fell in love with the collections She Had Some Horses (1983) and In Mad Love and War (1990). I felt drawn to the rhythm and power of these poems, the mix of dark and light, and I relished their keen revelation of female experience. Harjo visited my college twice during that time. In tongue-tied awe, I sat a few seats away from her when she attended my poetry writing workshop. Listening to her, I experienced for the first time the vast difference between poems on a page and poems read out loud by the poet that made them.
In light of the many challenges that 2020 has delivered, Harjo's appointment might seem like a trivial thing to emphasize. Poetry itself might seem trivial, even irrelevant. An inert remnant of the past. A form dismantled in the last century, its shards left scattered around the waste land. Nevertheless, poetry isn't dead. Poets persist. They continue their alchemical work, boiling language down, transforming mundane experience, offering up insight and epiphany.
Joy Harjo suggests that poets do even more. In 1994, she wrote "I believe that the word poet is synonymous with the word truth teller." Throughout her work, Harjo reveals the truth of her experience—the harsh and the exhilarating. Published in 1979, the poem "I am A Dangerous Woman," is so real and relevant it could have been written five minutes ago. Harjo reads it here.
Harjo's poems are built not just to say something, but to do something. As an active extension of an ancient oral tradition, they are meant to serve as rituals and ceremonies—for change, for remembrance, for celebration—as the creeds and invocations and prayers of church are meant to do. Harjo's poems are constructed to open doors. Because Harjo insists that words have power, her poems are made to alter and to move us and to possibly change the world. Here, a poem to release fear.
The second time I heard Joy Harjo read, she brought her saxophone and a band with her. The audience experienced, firsthand, the power of the oral tradition, witnessing the creation of live, unrepeatable versions of her poems with music in a space and time. Not fixed on a page, but fully vital. When I left that event and went back to my dorm room, I felt restless and wrong indoors, somehow. I remember wandering back outside, stirred up. I only felt right under the night sky. Her words had worked on me, opened something up.
In the current socio-political era, the truth we encounter is something to be questioned and inspected and is often found to be as insubstantial and unreliable as wet cotton candy. In such a time, we might start to believe that we can't make a difference. All around us, words are used to obscure rather than illuminate, so it seems even more significant that someone committed to telling the truth has been given a prominent space to speak and be heard. I think we've received the teacher that we needed—someone to remind us that words have meaning and power, someone to remind us that "All acts of kindness are lights in the war for justice." (The Woman Who Fell from the Sky, 1994)
Last month (November, 2020), the Library of Congress announced that Joy Harjo has been reappointed and will serve a third term as poet laureate—a rare occurrence. (She is only the second poet in seventy-seven years to do so). We might have more to learn; I know she has more to teach us.
Noelle Beverly writes poetry and prose, promotes local writers in the surrounding community, and is a member of the BACCA Literary group